Benefits of Chiropractic Care After a Car Accident
Benefits of Chiropractic Care After a Car Accident
Written By Keller Family Chiropractic on June 2, 2022
---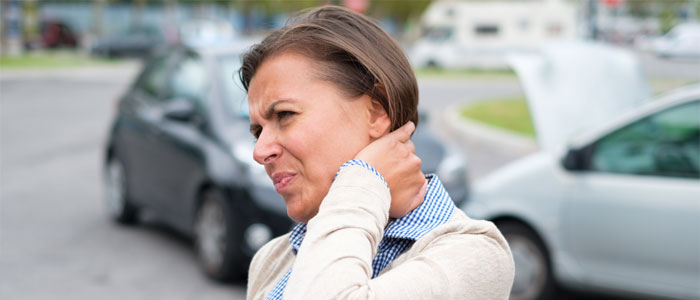 A car accident is a terrible experience full of injuries. While sometimes injuries are immediately apparent, others take time to set it and cause you pain. One of the best things you can do after a car accident is to make an appointment for chiropractic care.
At Keller Family Chiropractic, Dr. Faries has more than 24 years of experience treating patients with a variety of health concerns and will bring that knowledge to your post-accident care. Consider these benefits of chiropractic care after a car accident.
Prevent Injuries From Getting Worse
Some of the most common auto accident injuries tend to not be immediately obvious. Whiplash, herniated discs, and muscle strains may not be felt right away but can develop days to months. By getting chiropractic care right away, Dr. Faries can pinpoint and treat these car accident injuries before they become severe.
Seeing Dr. Faries to diagnose these conditions after an accident will also help as you make your post-accident insurance claim, so that you don't sign away your right to injury compensation because you thought you were fine.
Relieve Pain Without Medication
For the aches and soreness that often come after an auto accident, Dr. Faries can help you get relief from your pain without the need to rely on pain medication. Not only does chiropractic care help with symptoms, but it also treats the source of the pain.
By correcting the problem that is causing the pain, you can get real relief fast, and in the long term, you can prevent the pain from recurring. Chiropractic care can provide this kind of relief without the unwanted side effects of pain medication.
Reduce Inflammation Throughout the Body
It is common to have inflammation throughout the body after a car accident, thanks to microtears and small muscle strains. Chiropractic care encourages the release of anti-inflammatory chemicals, which will reduce the inflammation and associated discomfort that it causes.
If you are in a car accident, call Keller Family Chiropractic to make an appointment with Dr. Faries for care. Talk to one of our friendly staff members today by calling (817) 431-2210 to schedule an appointment for chiropractic care in Keller.

Posted In: Chiropractic Herniated Discs Whiplash Auto Accident Injury Auto Injury Treatment